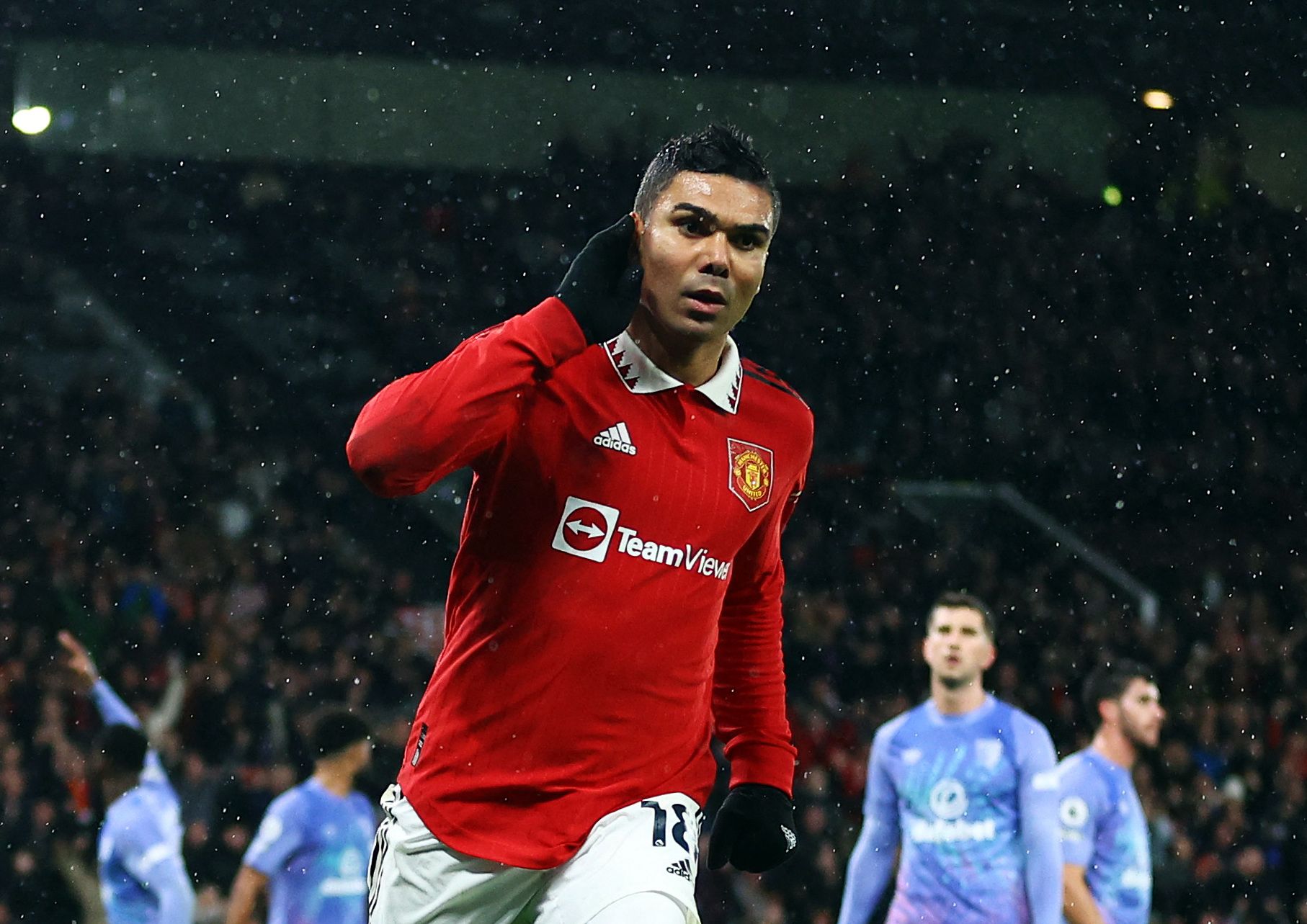 YouTuber Mark Goldbridge has slammed VAR official Andre Marriner for his inconsistency after helping Anthony Taylor hand Manchester United midfielder Casemiro a red card.
What's the latest on Casemiro, VAR and Man United?
The Red Devils had to settle for just a point at Old Trafford this weekend in the Premier League when they hosted Southampton and saw the game end all square at 0-0.
No doubt, the major talking point in the match came when Casemiro was booked for a poor tackle on Saints' Carlos Alcaraz. Despite the initial yellow card, referee Taylor was told by VAR to consult the monitor to reconsider his decision.
As a result of Marriner's intervention, the foul was upgraded to a red card and so Man Utd had to finish the rest of the game with just ten men.
While speaking about the incident on The United Stand, Goldbridge slammed the "farce" call and suggested that Marriner had been inconsistent when compared to his own refereeing standards.
He explained (2:00): "24 hours ago, Andre Marriner watches three tackles worse than Casemiro's as the referee in the Chelsea, Leicester game, and only books one of them.
"So in the space of 24 hours… Andre Marriner, who is the person who makes that a red card – because otherwise, Anthony Taylor has given a yellow – he gets in his ear: You might not want to look at that it's a red.
"So Andre Marriner makes Anthony Taylor turn that from a yellow to red. 24 hours ago, no red card for three tackles worse.
"So anybody who sat there going: 'Well, it is a red card, Mark.' It's not. Because Andre Marriner has changed the rules in 24 hours. You can't do that in a game week. It's inconsistent. It's a farce, it's a joke."
Was VAR correct for the Casemiro red card at MUFC?
To be fair to Goldbridge, Marriner was refereeing that Chelsea win over Leicester City the day before and did fail to hand Ricardo Pereira a red card for a foul on Joao Felix which was just as bad, if not worse, than Casemiro's.
However, it was arguably up to VAR to intervene and tell the referee to double-check that challenge but they failed to, so Marriner could only go with his initial reaction.
Perhaps if he'd been given a second look at the incident he would have sent Pereira off. As he was the one in charge of the technology in the Man Utd game, he took that opportunity to give Taylor a nudge regarding the Casemiro foul and the referee ultimately came to his final conclusion with the help of the monitor.
All in all, it's certainly an example of inconsistent use of VAR and you can see why United fans will be frustrated but two wrongs don't make a right, so even if a mistake was made by the officials in the Chelsea game, that shouldn't necessarily have any impact on what happens in any other matches.