There's plenty of attention focused on who could arrive at Liverpool this month and in the summer, but what about those currently out of contract at the end of 2022/23?
There is no denying that the club have an important year ahead to address the shortcomings in their squad, and it's not a simple nor cheap fix.
The midfield is where all attention is focused and four players in that department are currently without a contract to keep them at Anfield beyond 2022/23.
It leaves plenty to address in the coming weeks and months, with Jurgen Klopp's squad under the microscope more now than ever.
And here are the players whose current deals expire in the summer.
The contracts to expire in 2023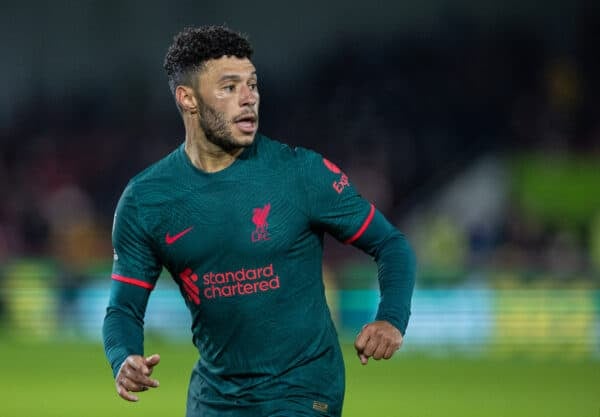 Liverpool have five players entering the final months of their contract: Roberto Firmino, Naby Keita, Alex Oxlade-Chamberlain, James Milner and Adrian.
Three of the five were signed by Jurgen Klopp, while Roberto Firmino and James Milner arrived at a time when Brendan Rodgers was at the helm.
But it is the latter two who have been used the most by the manager throughout his entire managerial career, with Firmino making 341 appearances and Milner 300.
It's quite the contrast to the careers of Keita and Oxlade-Chamberlain, with injuries largely defining their last few seasons at Anfield.
There is also Arthur's loan deal, which is to end at the conclusion of the season and will almost certainly not be extended.
Will any stay on?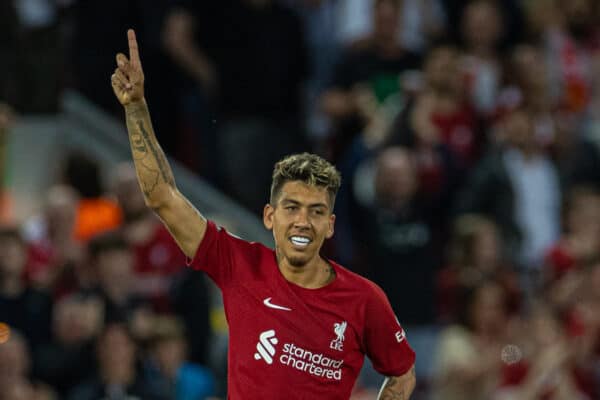 There have been some doubts over whether Firmino will stay beyond the summer having attracted interest elsewhere, but talks have taken place with the 31-year-old and his representatives.
Klopp recently spoke of his desire to see his No. 9 remain at the club, saying, "We have talks with Bobby and I can say, from my point of view, I want him, definitely, to stay."
It is not too dissimilar to Firmino's words from back in August: "I want to be here, I'm happy here, and that's all I can say – I want to stay."
There is clearly a desire to continue beyond 2023 but it will come down to whether personal terms and the length of the new contract can be agreed.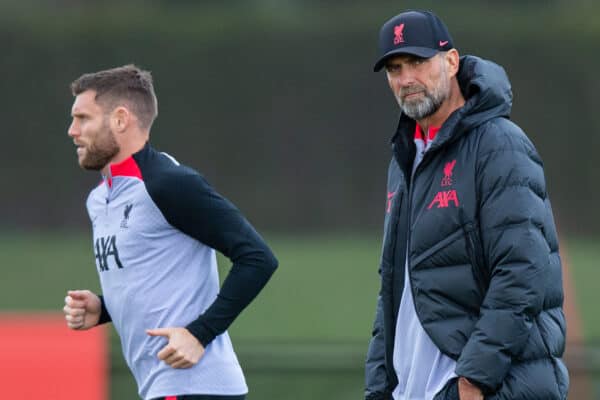 As for Milner, the 37-year-old would only ever be offered another one-year deal but with time already spent at the academy for his coaching badges, a transition to a different role could be on the cards.
There's no secret to how much Klopp values Milner in his dressing room, but the midfield does require an overhaul and that's not a surprise to anyone.
That will all but see Oxlade-Chamberlain move on after six years, while Keita could be given the remainder of the season to prove he still has something to offer.
Losing three midfielders in one summer when the position is already in need of reinforcements could see Liverpool retain at least one.
And as for Adrian, if he is happy to stay on as third-choice goalkeeper the club could be content to offer the Spaniard another deal as finding another experienced player for the role may not prove straightforward.