Where has it all gone wrong? Before the season, Jurgen Klopp eulogised over his midfield options and now there's an admittance that change is needed in the summer.
Thiago is the only senior midfield signed by Liverpool since 2019, negligent squad planning that has culminated in the spiral we're currently witnessing.
Investment has been injected into the defence and attack but for one reason or another, the same attention has not befallen the midfield, the key engine room that enables intensity to be Liverpool's identity.
The manager has had to be vocal about his midfield with questions having first been raised in the summer after missing out on Aurelien Tchouameni and not sourcing an alternative.
In the months since with performances leaving plenty to be desired, the noise around the midfield has only grown louder – but what has the manager had to say over the course of the season?
July: "Where is the need for a midfielder?"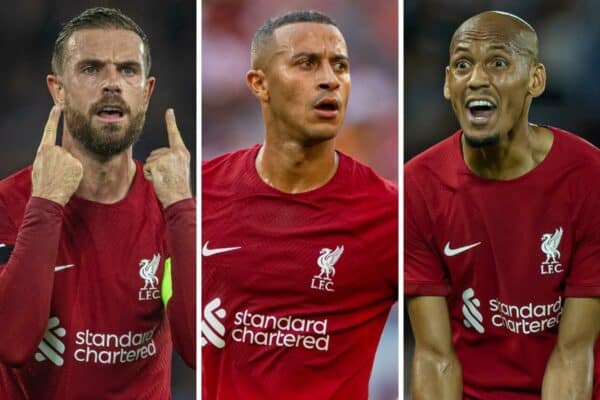 "I know all these things, that we 'don't score enough goals from midfield', this and that, but what do we want? This 'Golden Cow' that is producing absolutely everything, milk as well!
"We can go through it. Where do you want to start?
"So, Fabinho, Henderson, Thiago, Milner, Keita, Curtis Jones, Harvey Elliott, Fabio Carvalho, Oxlade-Chamberlain. Now you tell me what kind of player are we missing? One who is offensive, 1.95m and arrives into the box to head balls in? OK, apart from that!
"We have three players in the squad who can easily play as a No. 6 – Fabinho, of course, but Hendo and Milly played it fine.
"Creativity? If we bring in a player just for that, we immediately make it more difficult for Harvey, Curtis and Fabio.
"They can all play different positions as well of course, Curtis can play a line higher and Harvey and Fabio can play there too. Fine. We can play a different system as well, where we might only need two midfielders, but then all these guys can play as a No. 10 in the new system.
"So where is the need for a midfielder? I wait for the day when somebody comes to me and tells me why, exactly."
August: "We still have enough midfielders"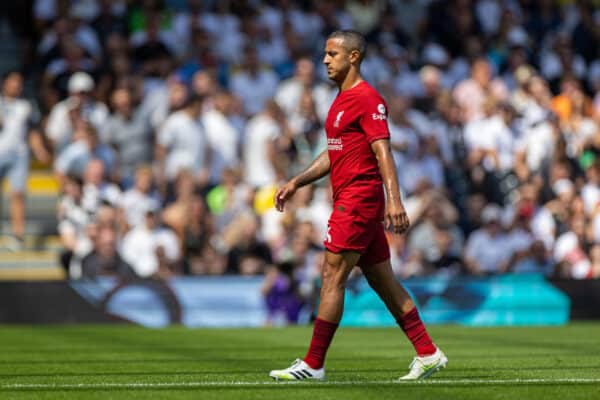 "We said we don't need a midfielder because we have enough – and we actually have enough, but the problem now is we get punished for something that is not our responsibility really because things like this can happen [Thiago's injury at Fulham].
"Look, a transfer must make sense now and in the long term; we have eight midfielders, we still have enough midfielders. It is not that we lack midfielders, but it's just that some of them are injured.
"And I know, part of the football business is now getting nervous. We are not. But this is not a good situation, I don't like it at all.
"We have to see how we react to that – but for sure, not panicking."
August: "We are not stubborn"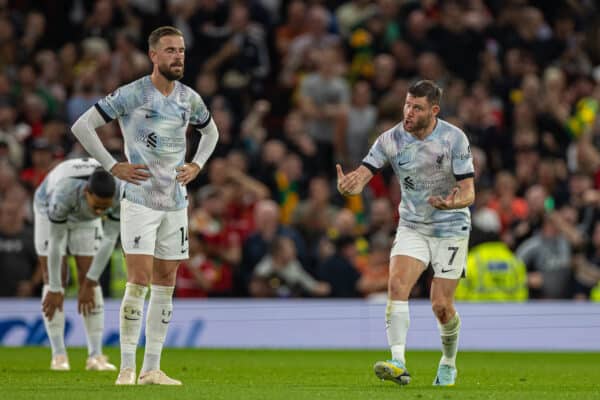 "If there was the right solution we would have done it already, we are not stubborn, it's just about the right thing to do.
"When people told me at the beginning of the season that we lack a specific kind of midfielder, I didn't understand that, because if you search for specific things then you always lack something.
"If there would be the right player and there would be an opportunity we would do it, but I don't see it because we had a lot of conversations already and it doesn't look like something will happen."
August: "We could lineup really young midfield"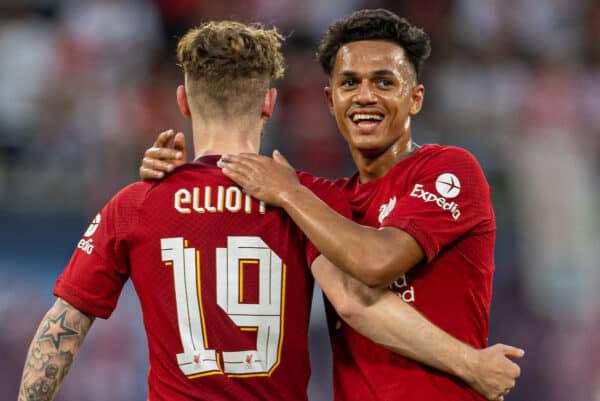 "In the moment we consider 29 and 30-year-old people as old then something is really a problem. I understand it, 100 percent.
"We have the young boys, we could lineup a really young midfield and it could work. They are already here.
"Stefan [Bajcetic] on No. 6, believe it or not he could play that, Harvey and Fabio [Carvalho], the average age would be 18.5. I would do that, no problem.
"If it makes immediate sense I'm not sure, but we could do it.
"We have three very young midfielders, and then we have in the best football age – 25, 26 – and then we have players around 30.
"They bring in experience, they have determination, they are the characters in this team. Very important. You cannot buy this.
"We will have an eye on that, definitely, I understand all these kinds of things."
October: Injuries play their part
"We are obviously all out there and we do the job in public, and I think the judgement for this will be later on in the season.
"Let me say, maybe at the end of the season, where we say 'OK, that's it' for this group of players, this manager if you want, whatever question will be asked then.
"But in the moment, it's not 100 percent fair to judge the team, which means the squad obviously, because we never had them available.
"Very similar situation in midfield, for a long time already plenty of players were out, or were out, came back and these kinds of things."
November: "The door is open"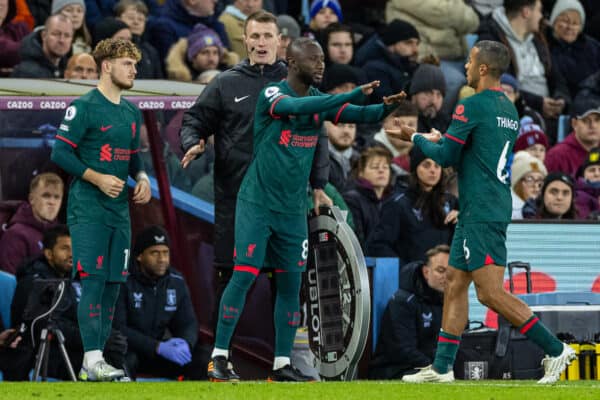 "We are always open to these kind of things, but we don't have to open this discussion now [for January window].
"If there is something possible we will do it but the door is open and we are open as well.
"It is not about wanting. We want to improve the team all the time, we just believe in the training ground we can do it there."
January: "What you can do & what you want to do"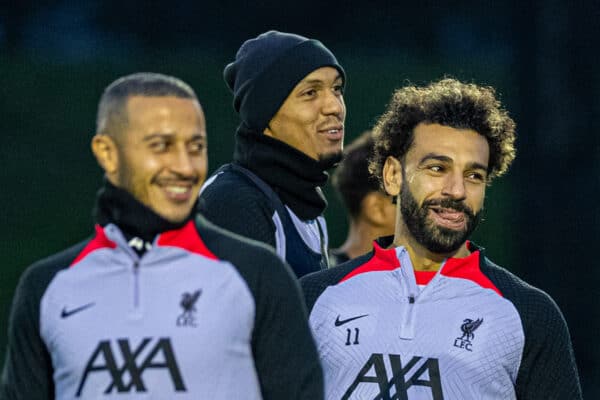 "We look outside as well, it's not that we are stubborn and think, 'that's it, we'll go with these boys until 2050'. That's not how we see it.
"It's all about what you can do – and what you want to do, but it's much more important what you can do.
"If the solution for us would be out there, available and doable, of course, we would bring in players to help. But we have an existing squad as well.
"We are underperforming, definitely, I know that. But I cannot sit here all the time and blame everybody else, the players and stuff like this.
"It's my responsibility that they perform. It's my first concern, my first job to do.
"Will we have to strengthen? Oh yes. But is this the right moment to do it?"
January: "I'm not too loyal"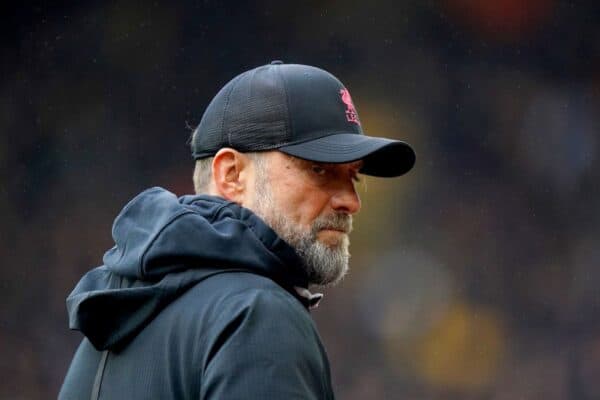 "I heard that before, and I'm not. I'm not too loyal. I'm loyal, I think everybody should be loyal, but not too loyal.
"You can have a good player who did a lot of good stuff in the past and then in your mind you think 'maybe that's it now for him'.
"If you can then go out and bring in another player to replace him, that makes sense for both sides. If you cannot bring anybody in, you can't take anybody out, that's the situation."
February: Fabinho "knows he's not flying"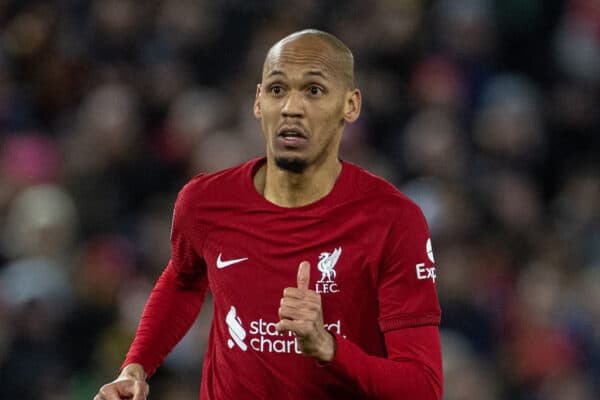 "We don't have arguments on the pitch or the training ground, not at all. [Fabinho] knows that he's not flying and has to work his way back, that's how it is.
"Now it's really helpful that we have Stefan [Bajcetic], to be 100 percent honest.
"He's doing really well and in this position, you need a guy who wins challenges, who protects everybody pretty much, but who plays football as well. That's really important.
"Fab did that for us for plenty of years, absolutely brilliant. [He was the] best in the position for a long time and in the moment it's not clicking. That's true as well."
February: "We have to do something in the summer"
"We know we have to improve, we know we have to change things, and we will. We cannot do that now, but it's already clear that we have to do something in the summer.
"I don't know how often I have to say it, I knew it would be tricky, and that was one of the main reasons why I signed a new contract.
"Last season was not the season for big changes. We played until the last moment, and if you want to change again, you cannot just bring in new players and then realise 'oh, nobody wants to leave'. It doesn't work like that."