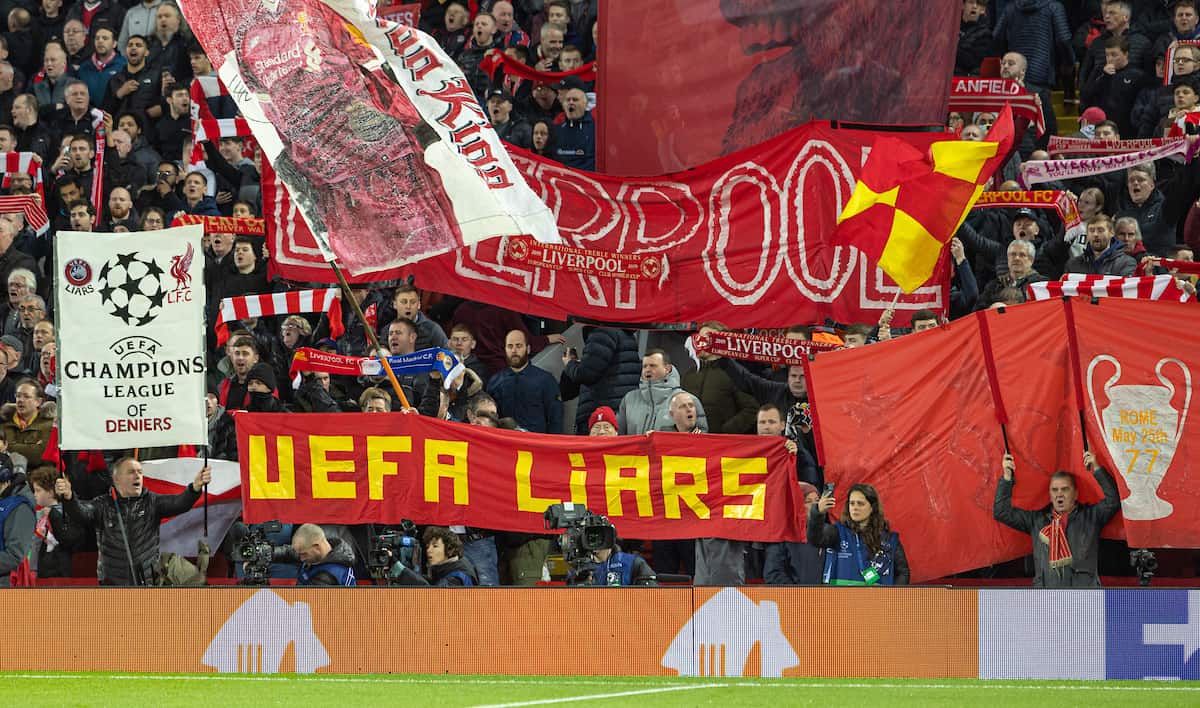 UEFA have issued a joint statement with Liverpool supporters groups after a meeting this week following the publication of the review into what happened in Paris.
Representatives from the Liverpool supporters union, Spirit of Shankly, along with the Liverpool Disabled Supporters Association, the Football Supporters Federation and the Football Supporters Europe met on Tuesday, prior to the match with Real Madrid.
The statement says that they had "an open discussion" over the events at the Stade de France at last year's Champions League final and the recommendations from the recently published UEFA commissioned Independent Review.
"The supporter representatives present expressed their expectations of UEFA following the review and acknowledged the sincere apology made by General Secretary Theodore Theodoridis, on behalf of UEFA, and the commitment to implementing all key recommendations of the review to improve fan safety and experience at future events.

UEFA also confirmed it will continue dialogue with supporter organisations during the publishing and implementation of the operational changes which will be made in response to the report.

UEFA intends to announce this plan comfortably before the date of 8 May 2023, mentioned in the review.
Tuesday's match at Anfield saw a protest midway through the first half, with numerous banners being displayed, among them reading 'UEFA LIARS'.
Chants such as 'F*** UEFA' echoed around the stadium and banners were held aloft in the Kop, including one imploring UEFA president Aleksander Ceferin and Martin Kallen, UEFA Events SA chief executive, to resign.
While the talks with supporters are a positive step, actions will speak louder than words.
Those responsible for the events in Paris must be held to account, and the recommendations of the independent review need implementing sooner than later.