After the promise of a blistering start, Liverpool's 5-2 collapse to familiar Champions League foes showed worrying signs creeping back in.
Call it a sense of contemporary and historical entitlement, but Europe is meant to be our sanctuary from the travails of domestic footballing disputes and the fluctuations of Premier League form.
The continent is where they 'get us' and 'appreciate us'.
On Tuesday night, however, we were completely exposed to the elements and left with nothing but cold comfort on the stage we love the most.
Istanbul, 2005 and all that. Carlo Ancelotti has had more than adequate payback for being on the receiving end of the Champions League's most miraculous of miracles.
Don't get me wrong, I like the fella – despite his English football experiences being embraced with Chelsea and Everton – and respect his skills at remaining highly relevant while now occupying a position in the category of footballing elder.
But enough is enough.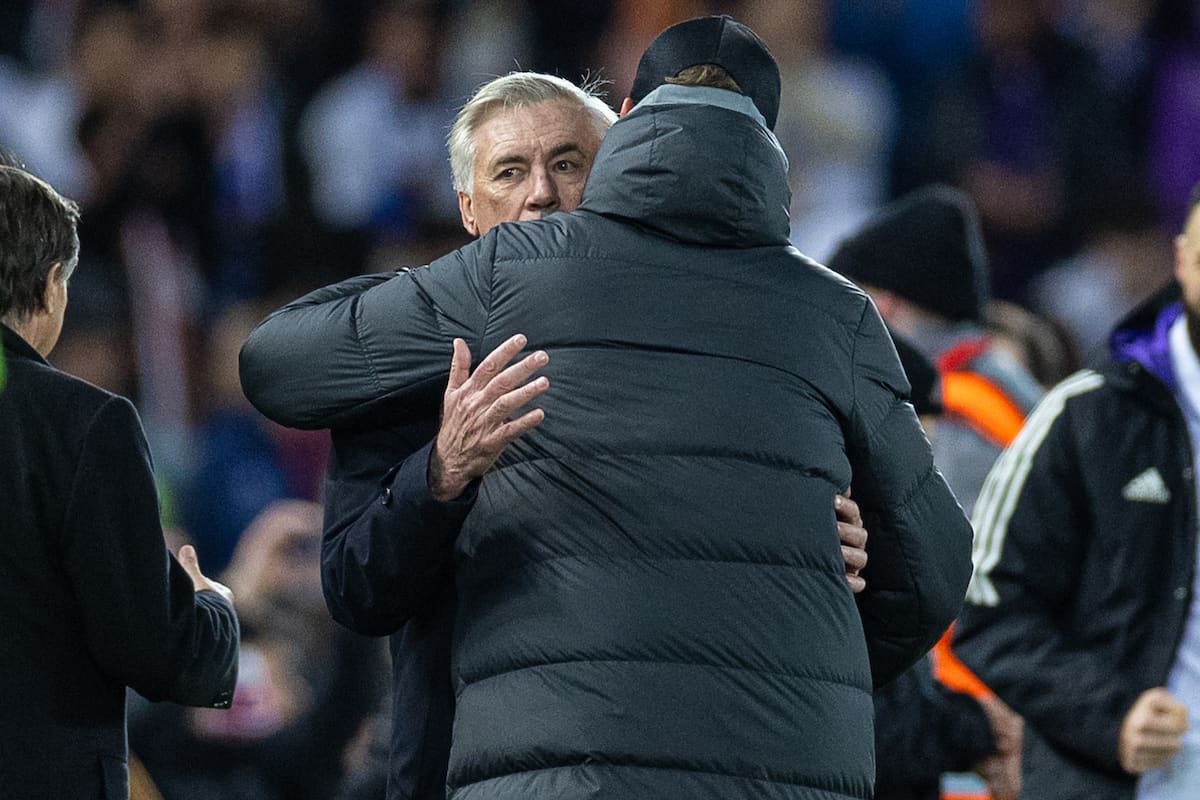 Then there is the club he's employed by; we've owed one to Real Madrid for some time, beyond the two finals we've lost to them, and the fact they also tipped us out in the knockout stages in COVID-deserted stadia in between those two finals.
They are our Klopptonite apparently, although they even toyed with us in the group stages eight years ago under Brendan Rodgers too.
Two Premier League victories on the spin, the pale green shoots of recovery there to be seen, a hint of growing confidence against Everton and Newcastle.
Mid-to-late February, that time of the season when we traditionally wipe the sleep from our eyes and focus on creating something positive during the final three months.
There were our own self-propelled reasons for feeling at least vaguely optimistic going into battle with our Castilian nemesis on Tuesday evening.
Real had also offered us a degree of hope, too.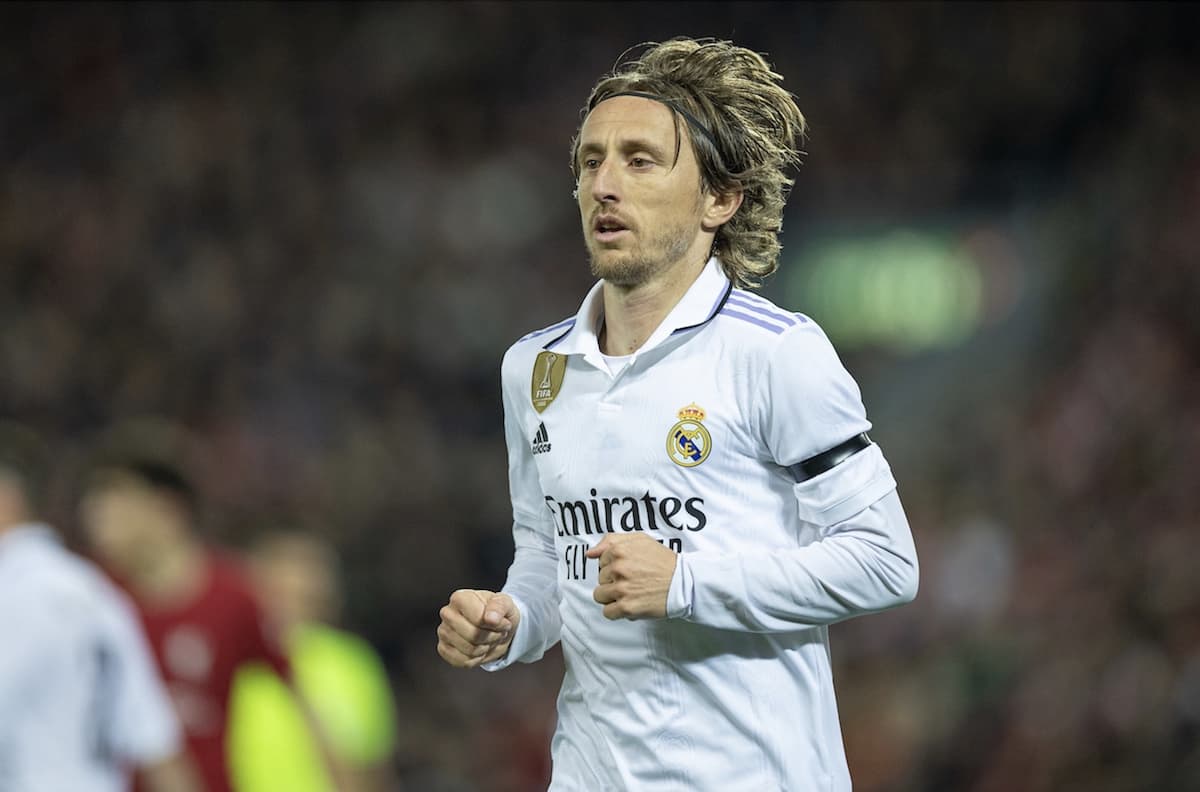 Since the resumption of club football beyond the World Cup and the winter break, Ancelotti's team hadn't quite been themselves.
They lost to Real Mallorca, dropped further points against Real Sociedad, embarrassingly laboured in the Copa del Rey against fourth-tier outfit CP Cacereno and lost in the final of the Spanish Super Cup to Barcelona, having also slipped eight points behind their bitter rivals in the league.
Ancelotti's team were clearly there for the taking, just as long as you turned a blind eye to them winning the Club World Cup and putting a combined six league goals without reply in their last two LaLiga outings past an admittedly hapless Elche and an out-of-form Osasuna.
The mantra of form is temporary, class is permanent isn't copyrighted it seems.
A fine backheeled goal by Darwin Nunez, and then oh how we laughed as a hilarious gift from Thibaut Courtois gave us a 2-0 lead within 14 minutes.
Yet for the remainder of the game, the joke was instead on us, inclusive of Alisson returning the compliment of a goalkeeping error leading to a goal, just 22 minutes after his opposite number had indulged.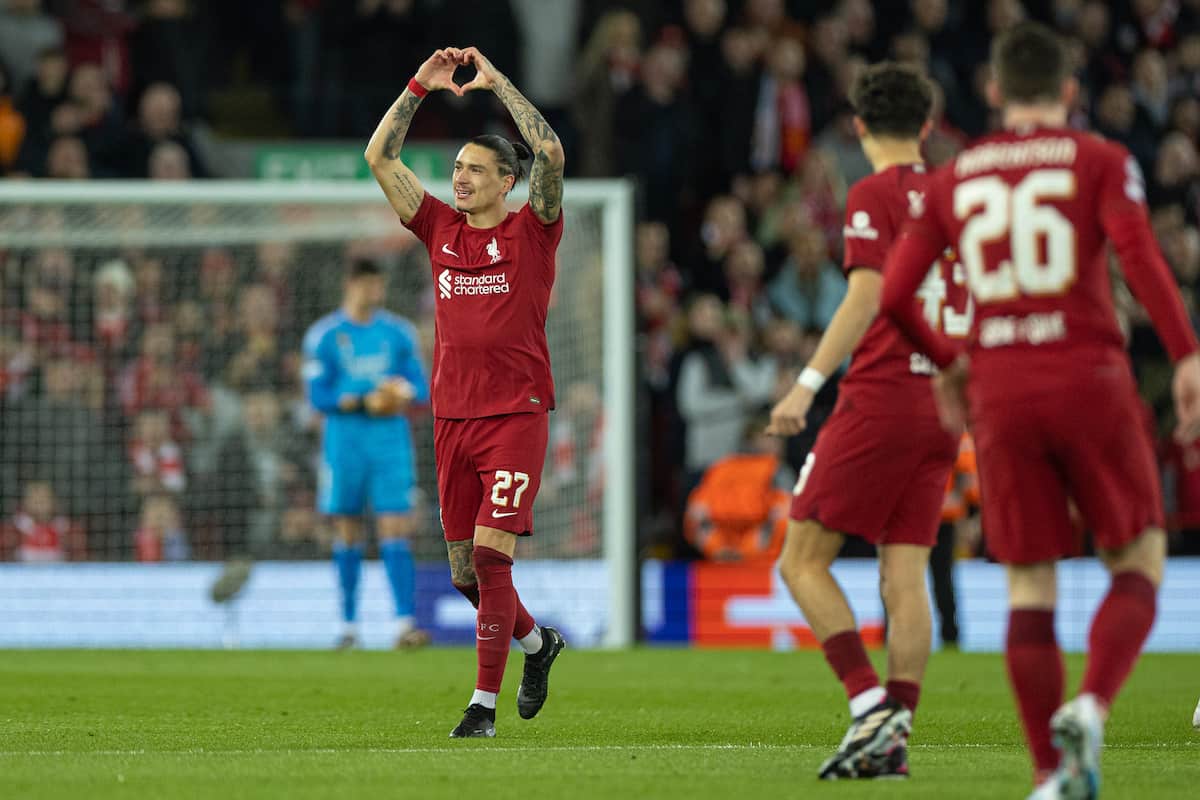 The 10 minutes between our first and second goals were as good as it got, on what was an utterly humiliating evening for Liverpool.
Still, the warnings were there even before Nunez pulled off his party piece down at the Anfield Road end, as the opening minutes seemed to flash past in a blur of those in red chasing the ball along with the shadows dressed in all white who had possession of it.
Our opening goal was against the run of play.
Pulled to pieces by Real at will, as soon as Ancelotti's players had given their heads a wobble it was men against boys.
We allowed a team of pace and power as much time and space as they could have possibly wanted. You must give Real credit for how they played, but it was negligent football at times from Liverpool.
Yes, one of the goals we conceded was gifted to them, and yes another of them took a heavy deflection, but we looked set to concede more whenever Real moved through the gears.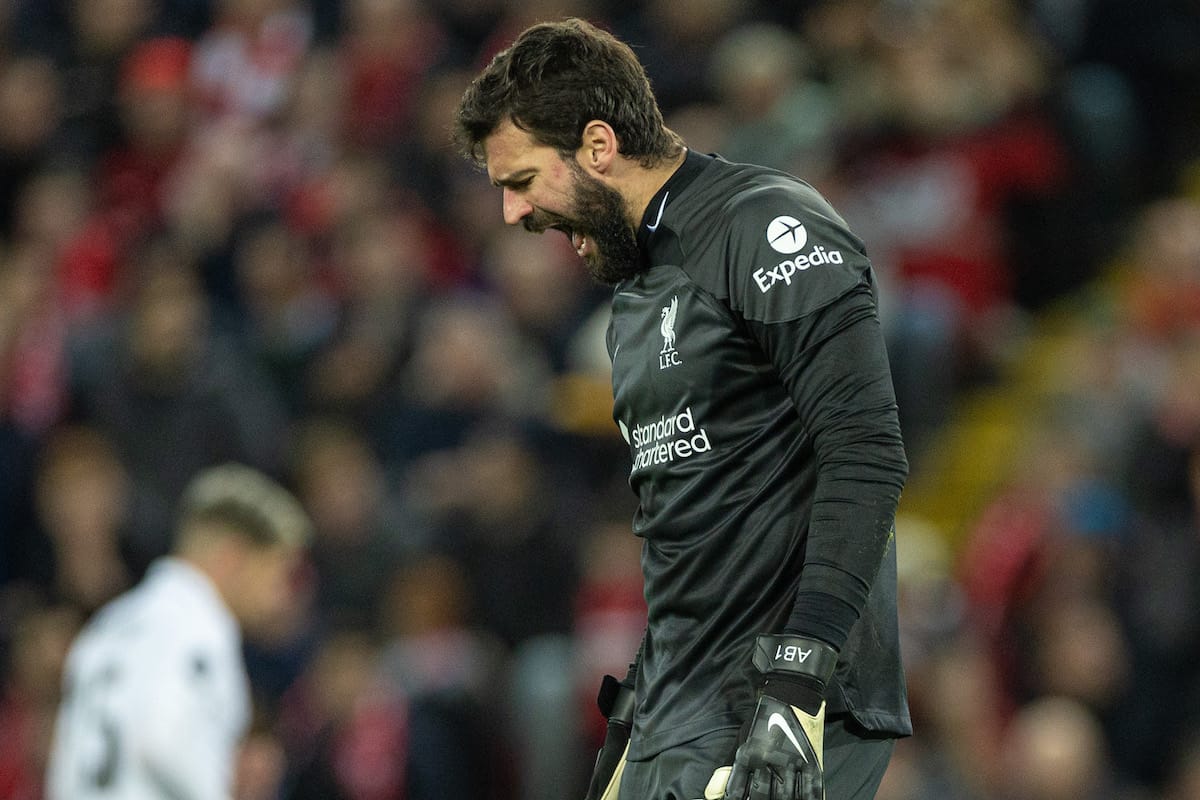 It was as if we had learned nothing from our previous encounters with them. Vinicius Jr. and Karim Benzema have tortured us before, yet the open invitations were still handed to them.
It's no wonder Florentino Perez wants to play us more often.
Unrequited shouts for a penalty at 3-2 came and went, and having accumulated five goals with 23 minutes plus injury time still to play the genuine fear was of the visitors clocking up six, seven or eight.
That was until they eased off the accelerator in terms of being direct, Ancelotti garnering himself a three-goal advantage at the halfway point of the two-legged tie – you know, just for the laughs. Or the closure perhaps.
What was impressive was that Real kept the pace up throughout, their players running around in the 89th minute in the same manner that they were in the first 240 seconds.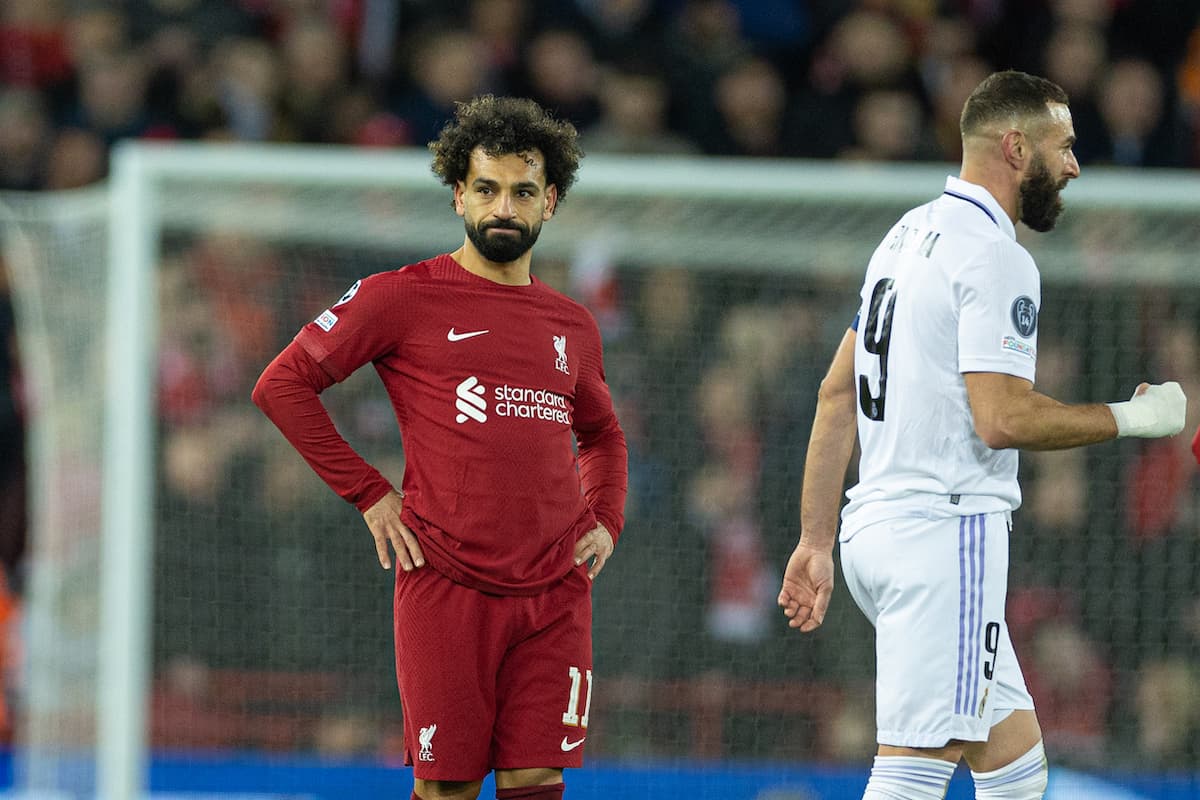 What is of concern is that, from a game in which Liverpool could have busted a few ghosts from that last torturous week of 2021/22, there will be a danger of them retreating into the winter rut they were just beginning to emerge from.
Next up, a trip to that regular graveyard of hopes and dreams, Selhurst Park, followed by more Premier League duties against Wolves, Man United and Bournemouth.
After that? We have the dubious opportunity to duel with Ancelotti and his team again.