When Victor Osimhen takes to the pitch, Victor Osimhen scores goals. The competition doesn't matter, the stadium doesn't matter, the opposition don't matter either.
The Nigerian has quickly become one of the globe's best strikers and indeed one of most highly sought-after players in the whole of Europe.
He has been simply devastating for Napoli and in their Champions League win over Frankfurt on Wednesday evening, bagged twice to send the Italian side into the quarter-finals.
That was a landmark moment for several reasons.
Firstly, it marks the first time three Italian teams reached the last eight of Europe's premier competition since 2006.
It is the first time the Naples outfit have ever reached that stage of the campaign too. That is a remarkable achievement, particularly when you consider they once had the late great Diego Maradona in their ranks.
However, not even the Argentine would take them this far in the tournament, with Osimhen now beginning to surpass certain elements of the great forward's legacy at a club where the stadium is now fondly named after him.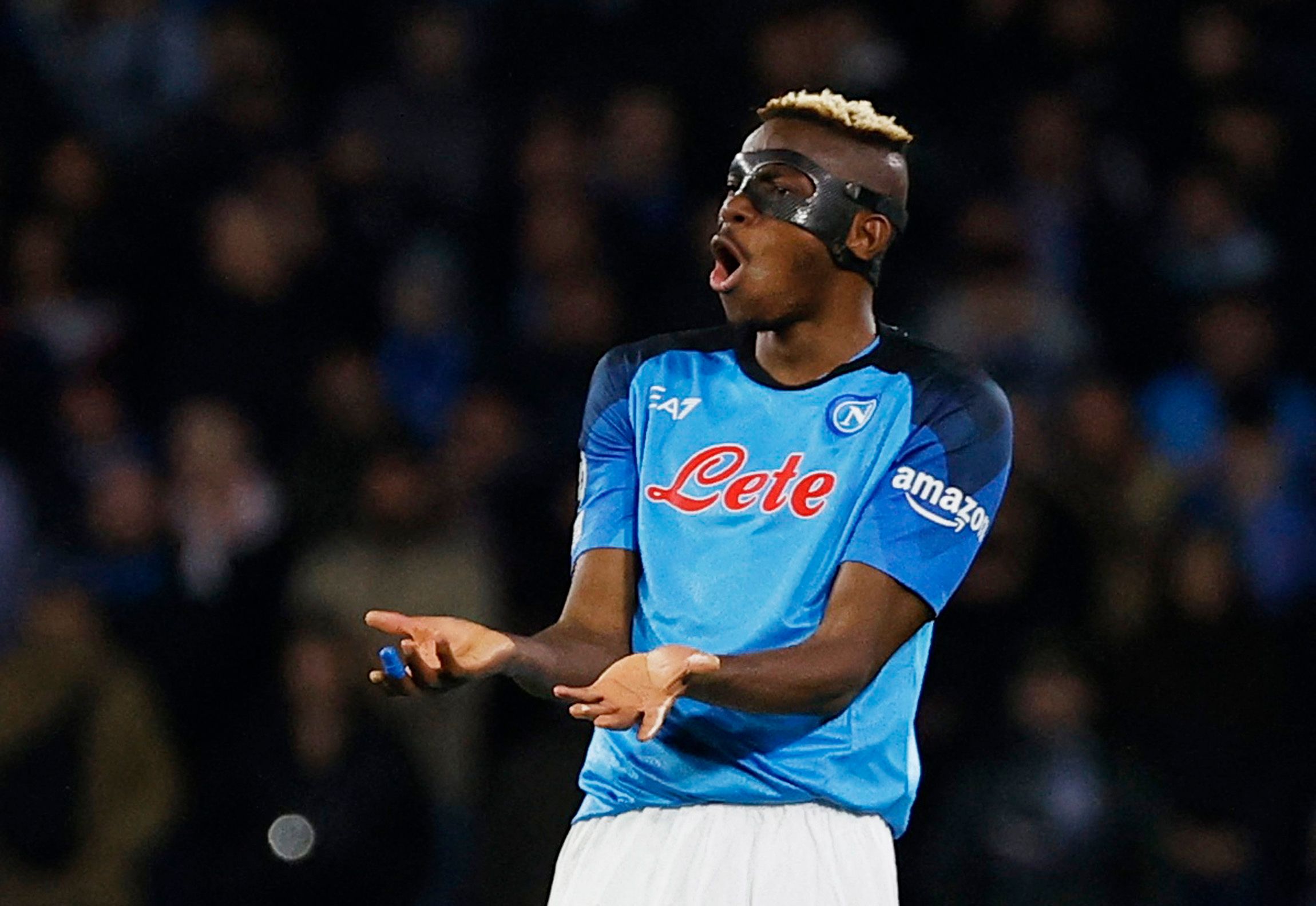 As the current Napoli attacker once alluded to, Maradona's legacy is impossible to match up to, but the 24-year-old is certainly doing all he can to catch a man he labelled as a "Demigod".
Fans will stand to applaud his talent and why wouldn't you? His brace in a 3-0 win on Wednesday took him to 23 goals in 28 outings.
These were two of his most pivotal strikes yet, though, scoring a remarkable header before an easier strike from close range followed.
So good was his performance that plenty took to social media in order to praise him. You can see the best of the reaction below.