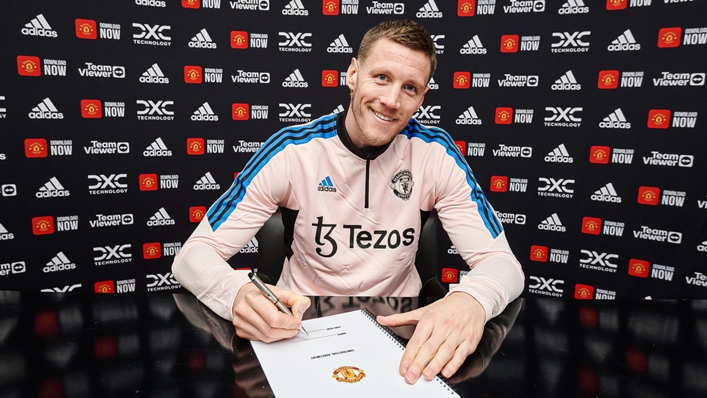 Wout Weghorst has signed for Manchester United on loan
Manchester United have secured the arrival of Dutch striker Wout Weghorst on loan from Burnley until the end of the season.
Weghorst had played for Besiktas, but United have taken over the arrangement, with the Turkish club confirming they received €2.8m (£2.48m) for the inconvenience.
The United boss was open about his desire to bring in attacking reinforcements and appeared to confirm the club's interest in Weghorst when admitting Anthony Martial cannot handle the physical demands of being their sole striker.
The link with Weghorst surprised many given the 30-year-old's lack of influence – he scored twice in 20 top-flight games – with Burnley in the Premier League last season.
READ ALSO: Southampton 2-0 Manchester City: The visitor has been knocked out of the EFL Cup
But he has scored eight goals in 16 Turkish Super Lig games this season and scored twice for the Netherlands in a cameo against Argentina at the World Cup.
Weghorst's arrival is the continuation of a pattern in the transfer market for United, which has largely relied on signing old or cheap forwards for more than a decade, with Romelu Lukaku – who lasted just two years at Old Trafford – arguably the only exception. since acquiring Robin van Persie from Arsenal in 2012.
United confirmed the signing on their official website on Friday, although the former AZ player will not be eligible for Saturday's Premier League game against Manchester City.
"I am honored to be joining Manchester United," said Weghorst. "I have played against the club in the past and it feels great now to have the oppoooooooortunity to pull on the famous red shirt.
I have watched United progress under Erik ten Hag this season and can't wait to start playing my part in pushing the team towards its goals.
"Whatever happens in the next few months, I promise I will give everything for the club while I'm here.
"I thank everyone who has been instrumental in getting me to this stage, and I am now looking forward to meeting my new team-mates and getting involved right away."