Liverpool faces a 'quite decisive' week after international break: Klopp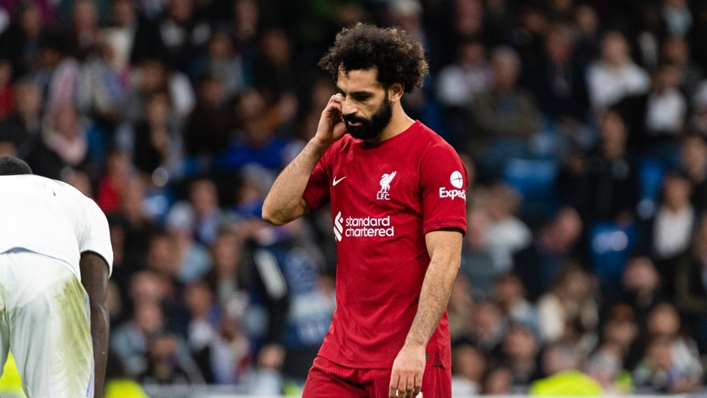 Liverpool escaped Europe on Wednesday
Liverpool play Manchester City, Chelsea and Arsenal in back-to-back games in early April, making up for a week that Jurgen Klopp says could be "quite decisive" in the Reds' season.
After being knocked out of the Champions League by Real Madrid on Wednesday, Liverpool's only goal left is to secure a return to Europe's elite club competition for next season.
That's no guarantee in a difficult campaign, sitting sixth, six points behind Tottenham with one game to go and two points behind Newcastle United having played one more game.
Consistency has gone Klopp's side, as evidenced by his 1-0 loss to Bournemouth six days after a 7-0 win over Manchester United.
But Klopp is determined to achieve a top-four result and knows how vital the next stretch of matches could prove to be.
"Of course it's 'the' competition and we want to be a part of it every year," said the coach. "That's a big task for us, we all know that.
"When we come back from the international break, we have a good week of football ahead of us, I would say, with three games, City, Chelsea and Arsenal, which will probably define what we get."
"People may say we lost it at Bournemouth, but I think this week is pretty decisive so we have to hope that now the lads come back healthy, early enough, in the right form and then we'll try."
Klopp spoke after the 1-0 loss to Madrid, which was followed by the La Liga giants playing Liverpool's You'll Never Walk Alone anthem at the stadium.
"It's a very nice gesture," Klopp said. "We are two heavyweights who meet quite often in international football.
"I think it's clear that we have a lot of respect for each other, and whoever did it, whoever is doing something like that, [made] a really nice gesture, I have to say.
"I wasn't angry after the game, but I was disappointed. I would be angry if we had played better and it was close and then they won with a penalty that wasn't a penalty or things like that."
"But in the end all that didn't happen. Real Madrid was just the best team and I've been in the business long enough to respect that."