Leeds United's desperation to remain in the Premier League culminated in their recent summer spending spree, in which they were almost obliged to hand Jesse Marsch untold riches so that he might be best placed to retain that status.
However, with it now being mid-March and the Whites remaining in the relegation zone, it is clear that this was a failed venture. The fact that a new man in Javi Gracia now sits in the dugout in the American's place alone would serve to prove that.
Across his two windows, ten new faces would enter Elland Road, as the club-record fee was twice smashed. Early on it seems like neither of them are poised to set the world alight, although the jury remains out on Georginio Rutter due to his youth and lack of action.
Brenden Aaronson however has had ample opportunity to show his value to the club yet has failed to do so. For the money they paid and the output they have received, plus the fact that the man who actually purchased him is no longer at the club, he could actually be headed for the exit door far sooner than anticipated.
Will Leeds sell Brenden Aaronson?
Having been acquired for £24.7m, the USA international came from Marsch's old club RB Salzburg with rave reviews. Billed as an all-action attacking midfielder that was inundated with quality, Elland Road is yet to see any indication of this.
After 25 appearances in the Premier League, the 22-year-old has scored just once, with his last goal contribution coming in early December.
Such consistently poor performances have unsurprisingly garnered criticism, with BBC pundit John Newsome highlighting one particular cameo in their recent loss to Everton.
He told BBC Radio Leeds: "I feel he's very lightweight. There were a couple of occasions when the ball was there to be won and he actually jumped out of the way. That, for me, is really disappointing."
The only thing that makes his time at the club somewhat successful is the fact that somehow his value has seen a sharp increase, perhaps due to his exposure to the top level of football however disastrous it may have been.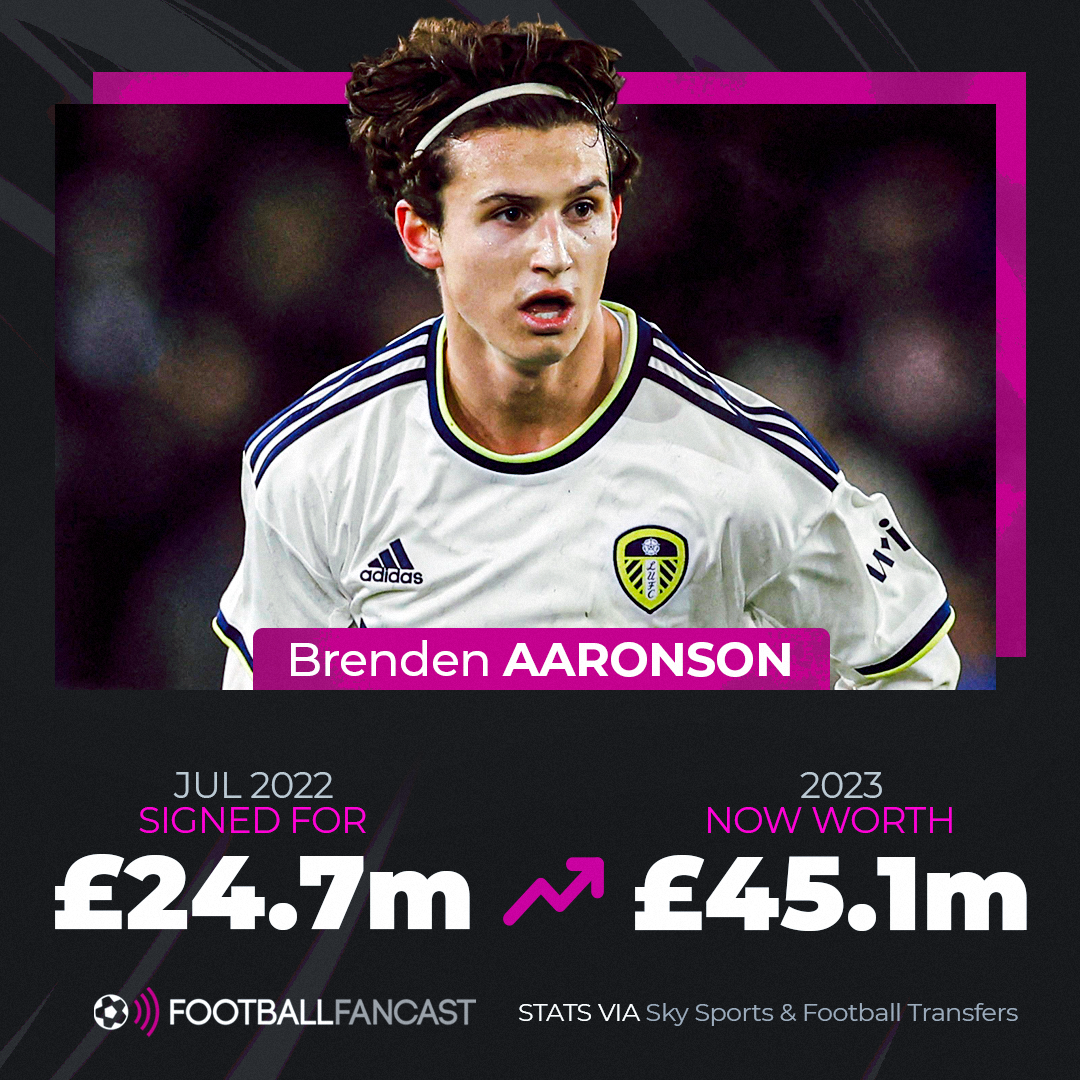 Football Transfers suggest that the apex of his new expected Transfer Value sits at a lofty €51.3m (£45.1m), therefore indicating a £20.4m rise in value across his nine months in Yorkshire.
Should this be the case, the Whites must surely cash in on this system player who is now without the manager who will implement his system.
Gracia faces a tough task keeping them in the league, but should he achieve it, ditching Aaronson must be his first port of call in the summer to garner big funds for his own rebuild.