Jurgen Klopp has reiterated his and Pep Guardiola's view that it would have been irresponsible to leave their clubs before a uniquely difficult season.
The 2021/22 campaign was a remarkable one for Liverpool, as they went all the way in all four competitions, playing in every game possible.
They came away with it with two trophies, rather than the four many fans dreamed of, with the FA Cup and Carabao Cup added to the cabinet at Anfield.
Fast-forward eight months from the Champions League final in Paris, and the Reds are in a much worse position, sitting ninth in the Premier League, 21 points off leaders Arsenal.
It comes in a season interrupted by a World Cup for the first time ever, and there have been, perhaps for the first time, questions over Klopp's future.
But speaking ahead of the FA Cup fourth-round tie at Brighton, the manager insisted that, like Guardiola at Man City, it was his responsibility to see Liverpool through a "difficult" season and beyond.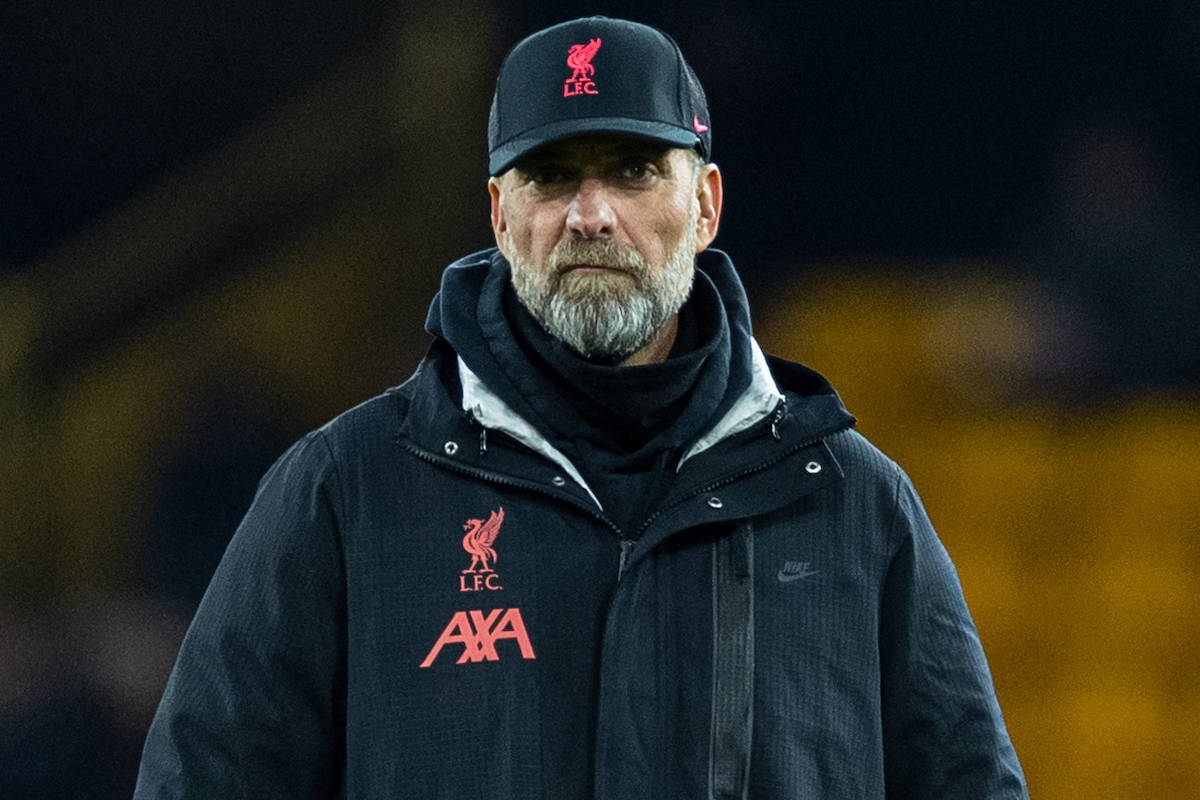 "I don't think it's a race, but I think I said that before Pep said it. That's the reason why I signed a new contract," he told reporters.
"To be 100 percent honest, I knew it would be difficult, absolutely.
"Yes, last year was super intense, much longer than we could have expected.
"Who expects to play in all finals? We are positive and optimistic, but you cannot expect that really.
"Three weeks later, the pre-season started and all these kinds of things. That made it all not easier.
"That it would be difficult was clear, but with fewer injuries I think we agree we could easily have four or five points more at least.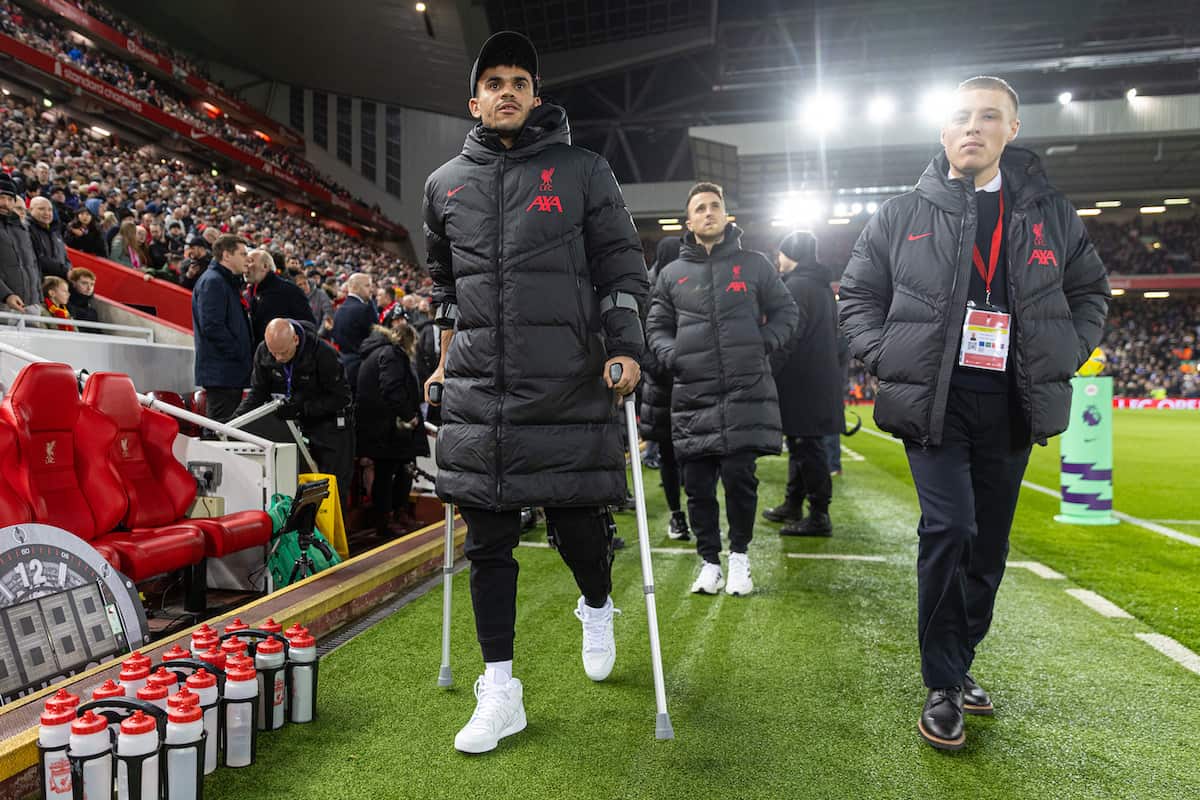 "So [if so], we don't play a brilliant season then, but we are really around and fighting for the Champions League – and that's a normal season.
"The injuries made it an especially average or bad season so far. So that's the difference then in these moments.
"All the teams out there, if decisive players are out then you cannot just replace them. That's not possible, because of the things we spoke about.
"Like patterns, working on patterns, things go really well in a specific way – and you don't have time to train on top of that.
"If something happens in the season you have three days until the next game, so it's not like you can invent new football in these one-and-a-half sessions.
"It's exactly like that."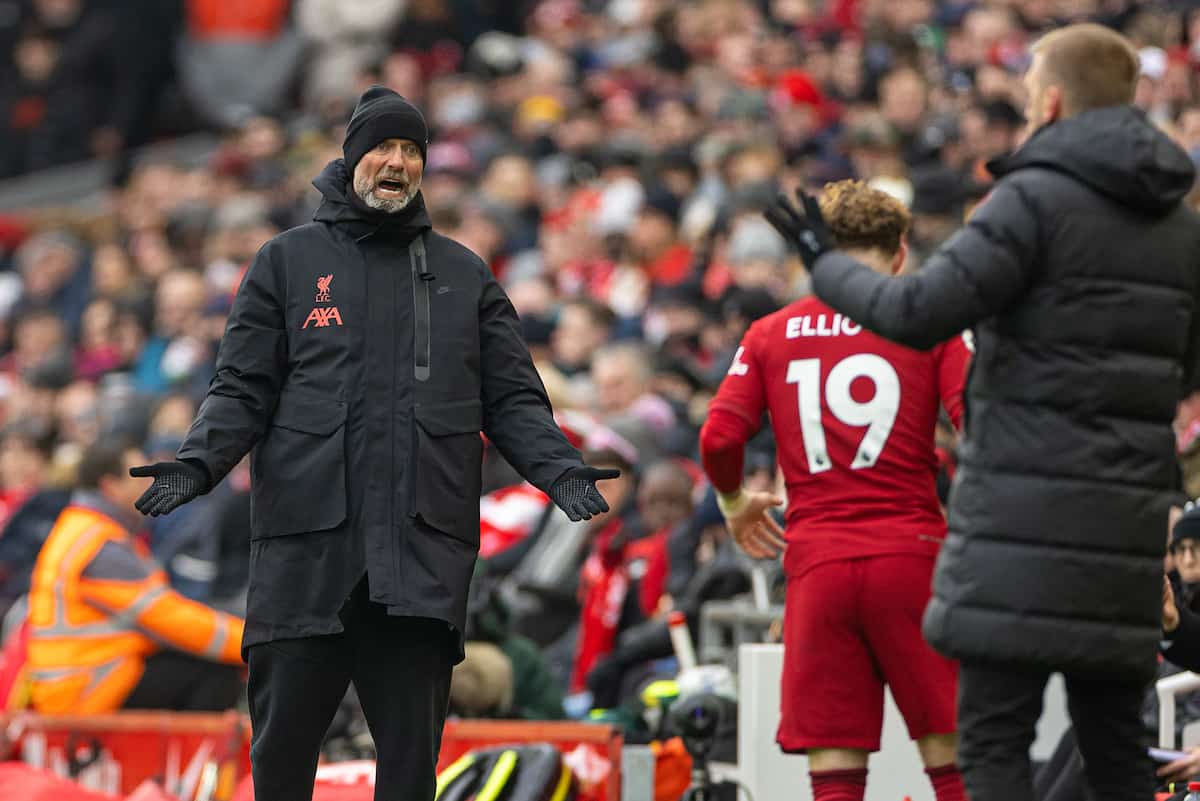 As Klopp went on, he re-emphasised his belief that Liverpool would have struggled more if he were to have stepped away either following a successful quadruple or when his previous deal expired in 2024.
It is heartening, then, that he vowed that he, his staff and his players would "do the right stuff to be much closer again."
"I said it now during the week, I think. I didn't become a bad manager overnight," he continued.
"I was never as good as people probably said, I'm not as bad as some people might think.
"But imagine you would talk today to another coach. So we win all four trophies and I say 'see you later, holiday'.
"Imagine that! You see a different face and he has to explain these things. Nobody would listen, they would say 'no, no, no: last year was great and this year is not great, so go'.
"So with these kinds of things, you need wide shoulders and to really take it. It's tough. I'm sorry.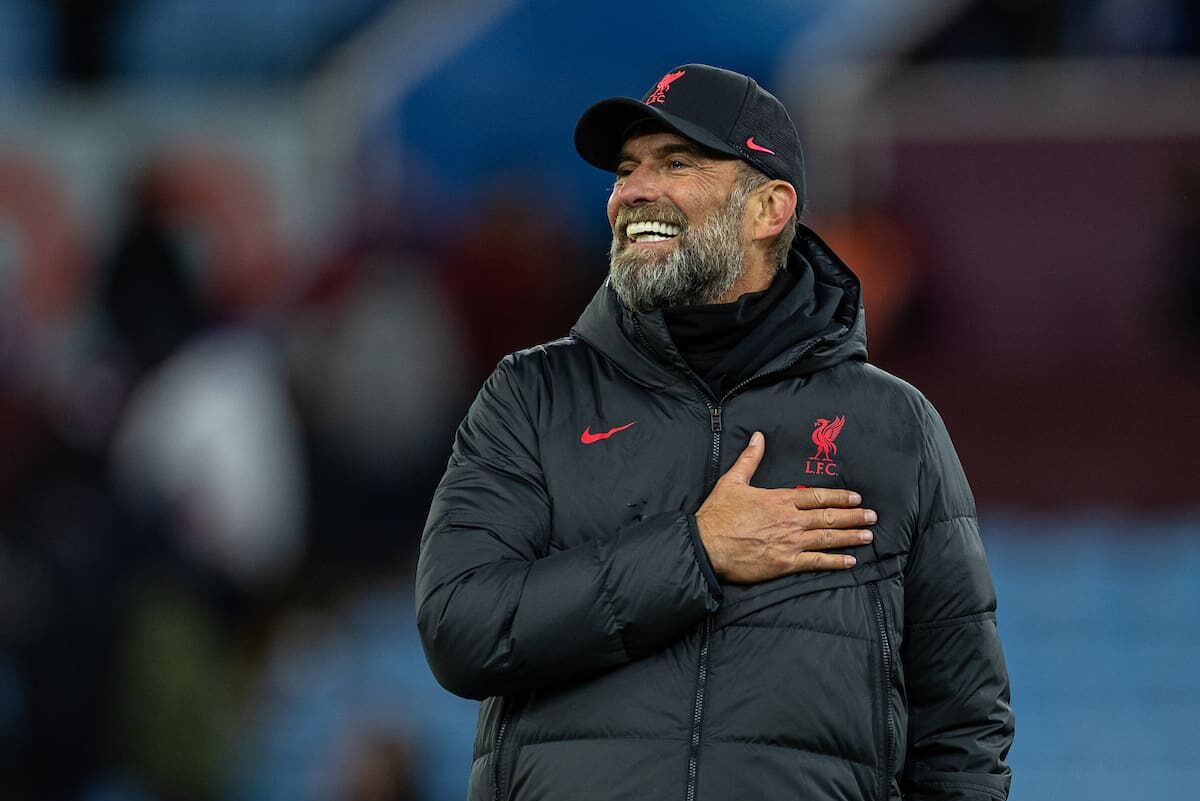 "But we will go for it with all we have – to get out of it and then to do it in a way that the people can't wait to go the stadium again, where they think 'OK, great, that's spectacular, let's go there'.
"That's how it is. That's why I say how you behave and how you deal with each situation in these moments decides about the future as well.
"That's why I'm really happy how we did it so far and I really hope we can get through that together.
"We will do the right stuff to be much closer again and, from there, we all know everything can happen."