Iconic football commentator Motson has died aged 77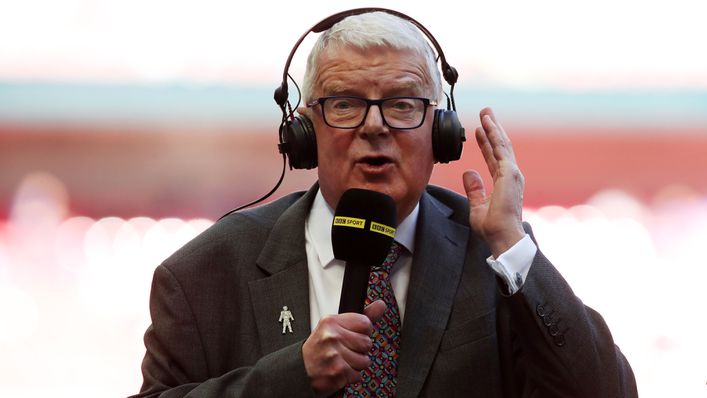 Legendary BBC commentator John Motson will be fondly remembered by football fans
Football commentator John Motson has died aged 77.
His iconic voice graced the airwaves for 50 years and the BBC legend played nearly 2,500 matches behind the microphone.
A statement from the British man's family confirmed: "It is with great sadness that we announce that John Motson passed away peacefully in his sleep today."
Motson, who was given an OBE for sports broadcasting services in 2001, began his career as a reporter for Barnet Press and the Sheffield Morning Telegraph before taking a full-time job with the national broadcaster in 1968.
He worked for Match of the Day from 1971 to 2018 and had his big break covering Hereford's iconic FA Cup win over Newcastle.
The man affectionately called Motty, known for his signature sheepskin coat, witnessed a staggering 10 World Cups, 10 European Cups and 29 FA Cup finals, providing some of football's most memorable moments for fans.
He was in the commentary box for Diego Maradona's superb effort against Belgium as Argentina earned a place in the 1986 World Cup final and quipped "Mad Gang have beat the Culture Club" after Wimbledon shocked Liverpool to lift the FA Cup in 1988.
Paul Gascoigne's solo effort against Scotland at Euro 1996 and England's famous 5-1 win over Germany in 2001 also highlighted his storied career.
His last game for the BBC was a game between Crystal Palace and West Brom in 2018, where he was cheered on by fans after the game and presented with framed programming and a crystal microphone by Eagles boss Roy Hodgson.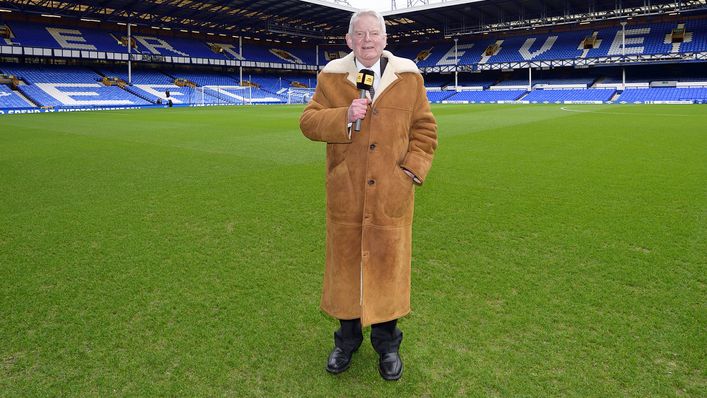 John Motson is often seen wearing one of his sheepskin coats
In response to the news, fellow commentator Martin Tyler said: "He is a standard setter for all of us.
"He's a very serious broadcaster but he's a very fun person. He has a great sense of humor.
"He is an icon and a beacon to us all.
"I think the legacy John left behind, the voice associated with so many great chances, so many great goals – it was a great career and a very good life and I'm so sorry it has to end today."
On social media, fellow BBC broadcaster and 1986 World Cup Golden Boot winner Gary Lineker said: "So sad to hear that John Motson has passed away.
"Simply a brilliant commentator and the voice of football in this country for generations. He will be sorely missed. RIP Motty."
Meanwhile Jamie Carragher, who lifted the Champions League with Liverpool in 2005, added: "RIP John Motson.
"Absolutely legend of the game. So many of us grew up listening to this man describe the action and goals in Match of the Day and cup finals. A sad defeat."