Diaz ruled out Liverpool's return game with Real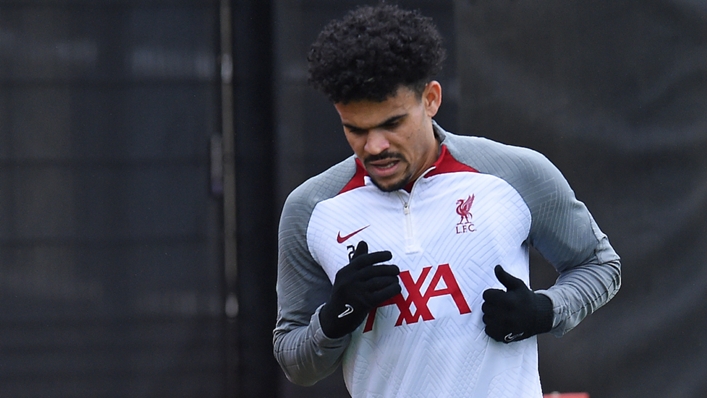 Luis Diaz has made a huge impact with Liverpool since joining last season
Luis Diaz will not be fit in time for Liverpool's second Champions League away game at Real Madrid, Jurgen Klopp has confirmed.
Diaz has not played for the Reds since suffering a knee injury in the 3-2 Premier League defeat against Arsenal in October.
In an interview with Sky Sports two weeks ago, the Colombia international appeared to hint at the last 16 second leg on March 15 as a possible return date, saying: "Let's wait a bit to see when I can get back on the pitch, and if it is [ Santiago] Bernabeu, there will be no problem."
But Klopp revealed the winger is yet to return to training and will miss a crucial game, with Liverpool looking to do the unthinkable after their 5-2 thrashing by Madrid in the first leg at Anfield last week.
Despite the 26-year-old being out for a long time, Klopp believes he can make a big impact on the team when he returns, adding to reporters: "Hopefully maybe next week he will warm up with the team and then maybe a week later be in team training .
"I believe about him that there is a good chance to make a real impact in 10, 11, 12 games, maybe. We'll see how long exactly.
"When he comes back he will be very good and very impactful, of course. That's clear. How soon, I don't know. We have to see.
"That's the big challenge right now. There is no time to be patient, but you have to be patient.
"But you always have to wait. On Tuesday, I saw a very intense session, lots of changes in direction and stuff like this. If there's no reaction from that, then he can take the next step."