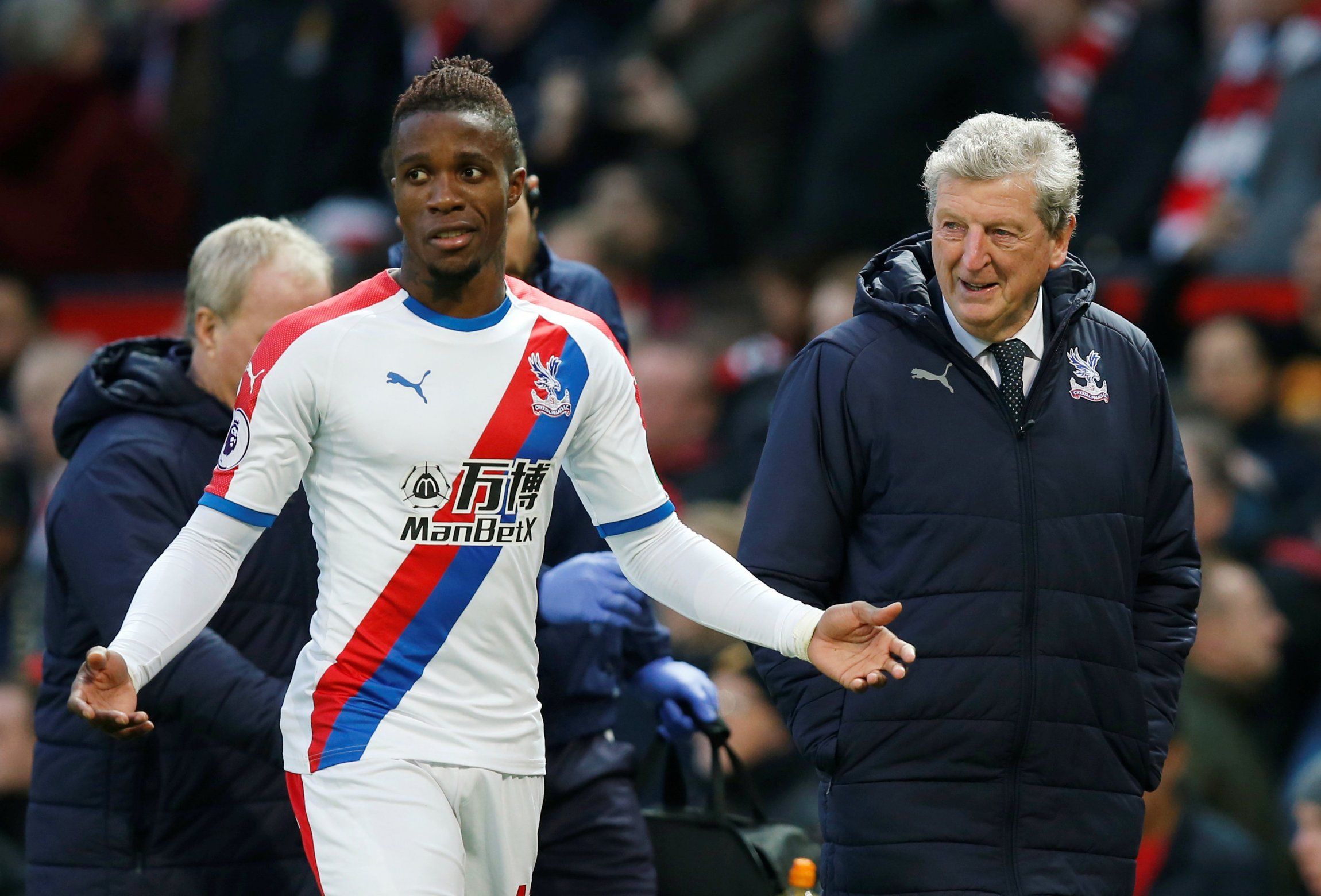 HLTCO podcast presenter Dan Cook has suggested that a shock return to Crystal Palace for Roy Hodgson may be the best course of action to replace Patrick Vieira as manager.
Why was Patrick Vieira sacked at Crystal Palace?
The club parted ways with Vieira following a run of three straight defeats, with the club winless in 2023, but it is currently unclear who is going to succeed the Frenchman at the helm.
Youth coach and former defender Paddy McCarthy has taken up an interim role for Palace's weekend trip to Arsenal while the club look to appoint a successor, but with the side sleepwalking into the relegation battle, their next appointment may be a difficult one.
Hodgson managed Palace between 2017 and 2021, before temporarily retiring, but the club may be tempted to return to the Englishman as a short-term solution.
Speaking on a Twitter Space, Cook lamented the lack of available options, claiming that Hodgson returning could be a better idea than appointing the likes of Jesse Marsch or Nathan Jones, who were recently sacked from Leeds and Southampton respectively.
After the idea of Hodgson coming back to Selhurst Park was put to him, Cook said: "It wouldn't be the worst thing in the world.
"The thing is, I'm not Roy Hodgson's biggest fan by any means, and it had to happen, that, but in terms of knowing the group, and having the respect of the group, if he only wants to do it for a few weeks and then there is no further jeopardy to it…
"Because you go through the rest of the names of managers who are out of work, right? Gerrard, Lampard, Parker, Jesse Marsch, Hasenhuttl, Nathan Jones – none of them fill me with feelings of long-term stability.
"The only one I want out of the out-of-work managers' names, is Bielsa, and he's not going to come mid-season, just no chance. So really, maybe Roy until the summer is the best way. It's just a ridiculous situation we find ourselves in."
Could Roy Hodgson replace Patrick Vieira at Crystal Palace?
Although Palace are still 12th in the Premier League, they are just three points above the relegation zone, and their form in front of goal is a major concern.
They have scored just four goals in 2023 – the lowest tally in the division – and their poor form could have spiralled beyond their control.
Given the struggles that the likes of Leeds United and Everton have had in appointing new managers during the season in recent months, Palace may wish to return to a familiar face in Hodgson to steady the ship until the end of the campaign.
The ideal appointment would be someone who can make an instant impact on the squad, and given Hodgson's previous experience at Selhurst Park, he could be a safer appointment than someone who does not know the club or players well.