Liverpool have had a plethora of brilliant football minds play for them down the years. We take a look at the former Reds who have gone on to make the best managers.
Not every great footballer makes a great manager. You only need to look at the modern game currently to see that to be an elite coach, you don't have to have played at the top level – our own Jurgen Klopp is just one example.
However, some are blessed with the physical and mental attributes to master both sides of the game, and Liverpool have had their fair share in that category.
Kevin Keegan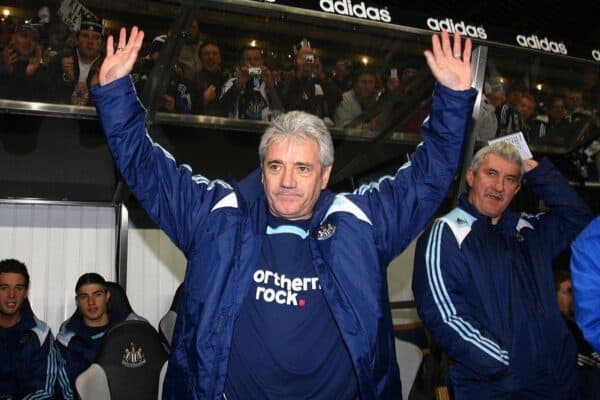 Teams managed: Newcastle (twice), Fulham, Man City and England
Trophies: 3
---
Kevin Keegan had a stellar playing career, winning everything bar the League Cup with Liverpool before being named Ballon d'Or winner twice at Hamburger SV. He wasn't a bad manager either, though.
With family roots in Newcastle, Keegan returned home to the North East in the twilight of his playing career and it's where he made his name as a manager.
When the Englishman took over in 1992, the Magpies were on the verge of being relegated to the third division, and they in turmoil at board level – Keegan even walked out of the job briefly just a month after being appointed.
The fan favourite managed to change the club's fortunes, though, and Newcastle were promoted in his first full season before finishing third on their return to the top flight.
Keegan's side quickly became known for their all-out-attack style of football that produced some memorable matches, particularly against his former side, Liverpool.
One such was a 4-3 defeat at Anfield which pushed the title race back in favour of Man United, with two games left, after the Geordies had been 12 points clear in January.
After Newcastle, Keegan went on to promote Fulham to the Premier League in 1999 before leaving to take over from Glenn Hoddle as England manager.
He lasted less than 19 months as the national team boss and resigned with a poor record as manager.
His subsequent move to Man City provided redemption for Keegan, where he stayed for four years, helping them to promotion and qualifying for the UEFA Cup.
Matt Busby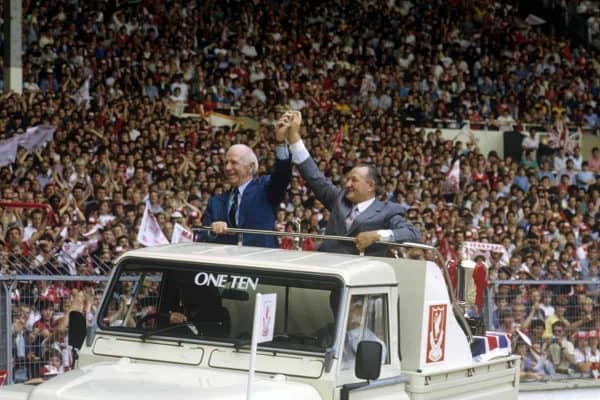 Teams managed: Man United (twice), Scotland, Great Britain
Trophies: 13
---
Man United fans might not like being reminded, but before going on to become a legend figure with the Red Devils, Matt Busby played 122 times for Liverpool and even agreed to become assistant manager.
Like so many others of his era, Busby's career was cut short due to the Second World War. As the end of the conflict drew close in 1944, the Scot agreed to become a coach at Anfield but later cancelled his contract to become Man United manager instead.
At the other end of the M62, the North Lanarkshire-born boss quickly began to catch up with his former club and went on to surpass Liverpool by building his first great side, the Busby Babes.
Tragedy then struck in 1958 with the Munich air disaster, but Busby survived and miraculously managed to build another great team that would win the European Cup, 10 years later.
The United boss was admired greatly by Bill Shankly who had a similar upbringing and outlook on football.
Kenny Dalglish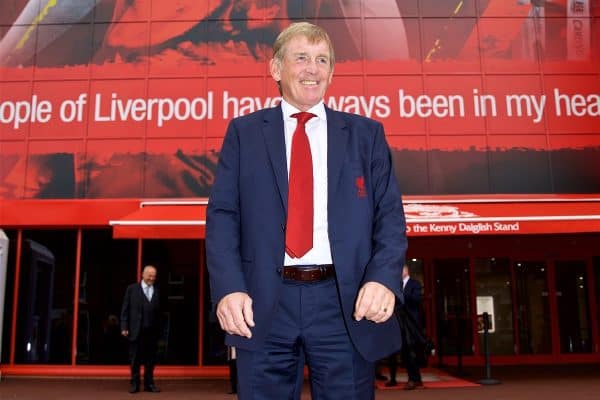 Teams managed: Liverpool (twice), Blackburn, Newcastle, Celtic (caretaker)
Trophies: 13
---
What more is there to say about the king?
Arguably Liverpool's greatest player became player-manager before having incredible success as sole boss with the Reds and other clubs.
In Kenny Dalglish's first season as player-manager, he won the club's first league and FA Cup double, just pipping Everton to both competitions. The Glaswegian also scored the crucial goal on the final day of the season at Stamford Bridge.
After that, he won two more league titles and another FA Cup, building one of Liverpool's greatest-ever teams.
The Hillsborough disaster took its toll on Dalglish and he left Liverpool in 1991 but returned to management to win the Premier League four years later with Blackburn, beating Man United to first spot.
A move to Newcastle and a title with Celtic followed to seemingly conclude his career. But, in 2011, he made a comeback and took charge of Liverpool for a season, winning the League Cup once more.
Bob Paisley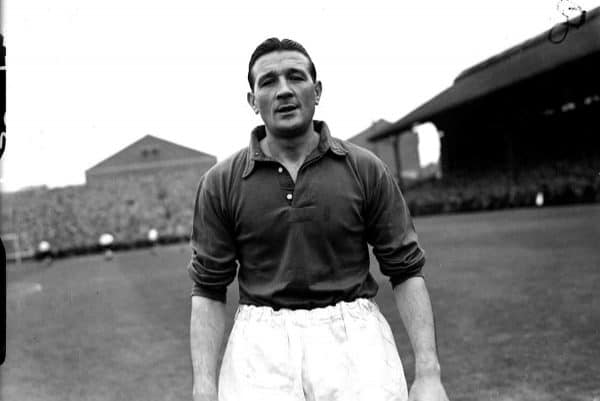 Teams managed: Liverpool
Trophies: 20
---
He's remembered for being the most successful English manager ever but, he had already made his mark as a player at Anfield before moving into coaching.
Between 1945 and 1954, Bob Paisley made 277 appearances for Liverpool, winning the league in 1947 and playing as a left-sided midfielder for the most part.
His intentions to go into the backroom staff was known as early as 1950 when, according to LFC History, he said: "Though I hope to have a few more seasons still in senior football, I am studying to be a physiotherapist and masseur when my playing days are over. We married men have to look to the future, you know."
After serving under Shankly in the famous boot room, he succeeded the Scot as manager in 1974 and took Liverpool from being contenders to the undisputed best in Europe.
During his nine years as manager, he maintained his unassuming character but it didn't stop him from winning three European Cups, six top-flight titles, three League Cups and one UEFA Cup.
It remains to this day, an unprecedented rate of success for an English club.